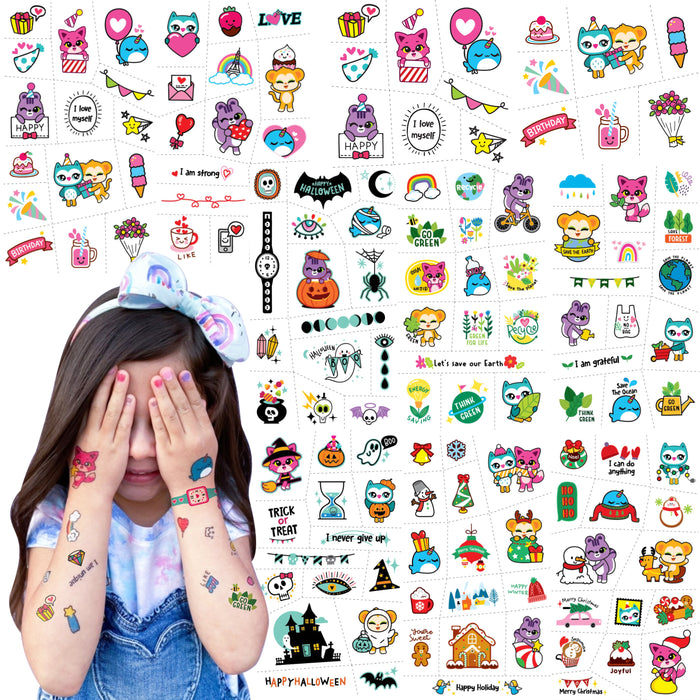 Temporary Tattoos for Kids (10 sheets/150 pcs inside)
❤TATTOOS FOR VARIOUS THEME PARTY IDEAS:  Kit has 5 different theme:  Birthday/Valentine's day/ Earth day/ Halloween/ Christmas! 
 ❤Package contain 150 pcs tattoos temporary tattoos with series of funny style to provide big fun for both children and adults alike!
❤LONG-WEARING AND VIBRANT COLOURS: Safe for kids, Waterproof and sweat-resistant. Easy to apply and remove. Just place face down on skin and dampen with water. Hold it down for about 15 seconds, then remove as you see a flash tattoos look!
❤PREMIUM QUALITY: Waterproof and sweat-resistant. These beautiful tattoos typically last about 3-6 days. Can be removed with oil, makeup remover, or by scrubbing off. Safe to wear at the beach or in the shower or pool.